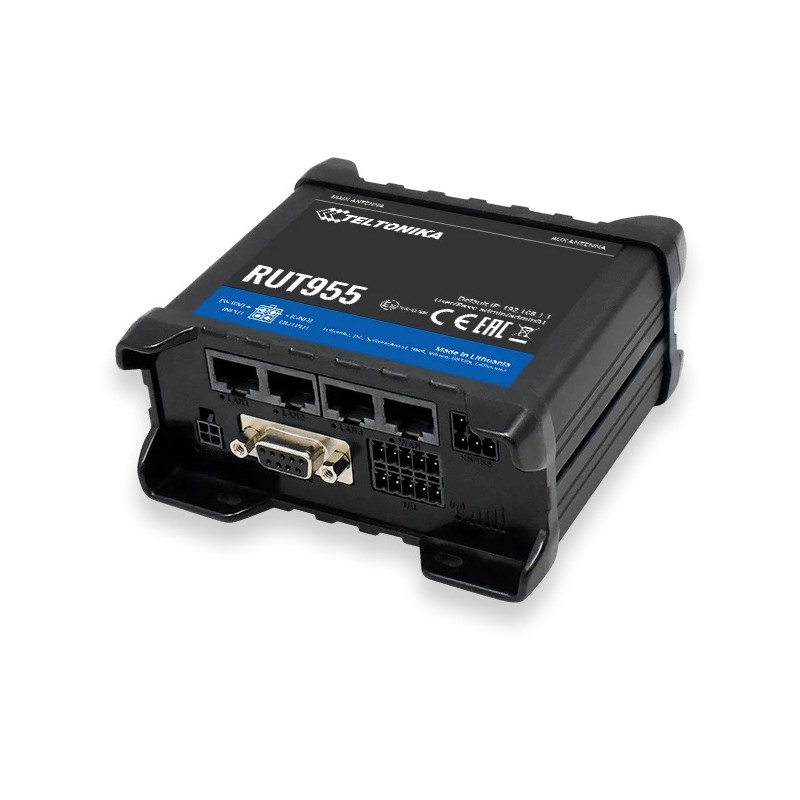  
Teltonika Routeur LTE/Wi-Fi RUT955
Professional rugged Dual-SIM 4G/LTE & WiFi cellular router. This highly secure and reliable industrial device is equipped with Ethernet, Digital & Analogue I/Os, RS232, RS485, GNSS (GPS), microSD and USB interfaces.
Ref: Teltonika RUT955
RUT955 is a highly reliable and secure 4G/LTE router with I/O, GNSS and RS232/RS485 intended for professional applications. The device delivers high performance, mission-critical cellular communication and GPS location capabilities and is equipped with connectivity redundancy through Dual-SIM failover. External antenna connectors make it possible to attach desired antennas and to easily find the best signal location.